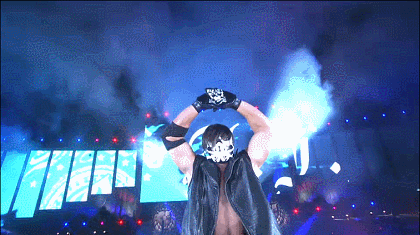 This is my talk page if you have any doubts on a subject, articles or templates contact me below. I will answer as soon as possible.
"The Phenomenal" Team69Roll(talk)
Spotlight Request
Edit
Hello. Puroresu System Wiki looks good and I appreciate your care in addressing the adoption criteria. I've added it to the December spotlights. -- Wendy (talk) 
05:55, November 22, 2017 (UTC)
Request for help with main page
Edit
Hello. I approved your request and looked at the two wikis you linked. Your main page already looks similar to them visually, when you look at how the content is displayed in separate sections with headings. You said that you wanted it to have more of a Japanese style, so I edited MediaWiki:Common.css to import a Google font called Shojumaru. I then edited Template:Heading to use the new font, and I added the styles for the heading to Common.css, at the line starting with /* Template:Heading */.
I think the main page already looks better with those small changes. Let me know if there is something else specific that you want to help with on the main page. JoePlay
(talk) 21:48, December 4, 2017 (UTC)
Hi AJ Styles is blocked from being edited, he can be added to the category "American male professional wrestlers". Thanks --Latin915 (talk) 03:51, May 28, 2018 (UTC)
I'd truly love FMW wrestlers because they're the best Japanese good guys & gals, but W*ING Terrorists they are idiotically ruthless & sicker almost than Zoe Pound gang, if you asked me truly personally.
I'd truly hated bad gang members like Zoe Pound.
Community content is available under
CC-BY-SA
unless otherwise noted.