Welcome and about Wiki

Welcome to the Puroresu System Wiki! This is a puroresu (Japanese Wrestling) encyclopedia, where it is a free and reliable resource, no though rules and notability are required because in an encyclopedia has to include everything about the topic and here you can know everything about puroresu from wrestlers to stables, from championships to promotions, from tournaments to events and with its history and much more.
With this wiki, we wish to start a reliable and credible community and a source, based on the Japanese Professional Wrestling world, otherwise known as the Puroresu world.
As a wiki, as a community, we want to show how it is the Puroresu world to everyone, how much pride we have in what we do from pictures to pages to make a great wiki and a great community, where everyone can base and rely on.
If you are interested, you can start by creating an article or you can search for a page you would like to edit.
Main page
Wrestlers
Promotions
Units and Tag Teams
Accomplishments
Miscellaneous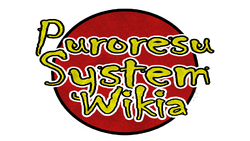 Featured Article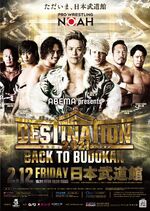 The Destination 2021 ~Back to Budokan~ was a professional wrestling pay-per-view (PPV) event promoted by Pro Wrestling Noah (Noah). The event took place on February 12, 2021, at the Nippon Budokan in Tokyo, Japan. The event marked the promotion's return to the arena after eleven years. Read more...
Featured Wrestler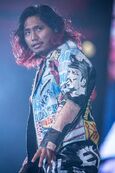 Hiromu Takahashi (高橋 広夢, Takahashi Hiromu, ring name: 高橋 ヒロム) (born December 4, 1989 in Hachiōji, Tokyo, Japan) is a Japanese professional wrestler, better known by the ring name Kamaitachi (カマイタチ, Kamaitachi). Takahashi made his debut for New Japan Pro Wrestling (NJPW) on August 28, 2010, and worked as a "Young Lion" over the following three years.
Takahashi attended New Japan Pro Wrestling's (NJPW) annual open tryout test in May 2009. He passed the test and was accepted into the NJPW dojo. Read more...
New Wikians?

Is this your first time on editing wikis, or to here?
Here's what you can do!
First, create an account to become a new member in the Puroresu System Wiki Community!
Check out the tutorials to get some basic information about wikis.
You can also look at the wiki activity, new pages and new files that have been uploaded. Also check out the categories to find some pages and see how things are organized. Uploading images is very very easy - see the Special:Upload page.
Most special have a great experience here in the wiki.
Happy Editings!!!
Statistics
Since our creation on June 12, 2016...
...11,066 pages have been created.
...1,913 articles have been added.
...67,313 edits have been made.
...6,056 files have been uploaded.
...10 users are currently active.